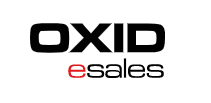 … Roland Fesen­mayr — Mana­ging Direc­tor Oxid eSa­les AG on digi­ta­liz­a­ti­on
1. 30 years ago, digi­ta­liz­a­ti­on made its way into indus­try and the eco­no­my. Why has digi­ta­li­sa­ti­on only beco­me a hype topic in recent years?
The topic of digi­tiz­a­ti­on was perhaps a hype at the begin­ning. And how it feels with the­se buzz topics, you wait to see if it real­ly gets through. Many com­pa­nies, espe­cial­ly medi­um-sized enter­pri­ses, may have hesi­ta­ted for too long. Becau­se now it is an exis­ten­ti­al issue and no lon­ger a hype.
The urge or com­pul­si­on to digi­ti­ze ari­ses from the rapid tech­no­lo­gi­cal deve­lo­p­ment in all are­as of life. Whe­re many con­su­mers wil­lin­g­ly fol­low every trend, think of the tri­umph of the smart­pho­ne and the resul­ting bene­fits in ever­y­day life, com­pa­nies are struggling to bring estab­lis­hed pro­ces­ses into the digi­tal age. It is not only tho­se who are shy about tack­ling the issue for cost and resour­ce rea­sons. Com­pa­nies often sit in front of the queue like rab­bits and don't know how to tack­le it. And the­re is no going back from that. It is pre­cise­ly the glo­bal play­ers who have alrea­dy divi­ded the mar­ket among them­sel­ves. Tho­se who have not yet begun to digi­ti­ze must fear being left behind.
2. The­re are still some sec­tors in which digi­ta­li­sa­ti­on obvious­ly plays no or only a minor role. For examp­le, the con­struc­tion and real esta­te sec­tor or the food indus­try. Isn't digi­tiz­a­ti­on sui­ta­ble for ever­ything and ever­yo­ne?
Digi­ti­sa­ti­on will defi­ni­te­ly be gai­ning ground in all sec­tors. Some are a bit more advan­ced here, others are lag­ging behind. But we see that it is pre­cise­ly in the sup­po­sed­ly more tra­di­tio­nal and less digi­tal­ly affi­ni­ty indus­tries that are catching up rapidly. In the online food mar­ket or in the con­struc­tion indus­try, new con­cepts are incre­a­singly emer­ging that have the poten­ti­al to trans­form the respec­ti­ve mar­ket. The­re is no indus­try that does not have to digi­ti­ze soo­ner or later.
3. Whe­re does Ger­ma­ny stand inter­na­tio­nal­ly in the pro­cess of digi­ta­li­sa­ti­on today and what are the main obsta­cles to its rapid imple­men­ta­ti­on?
The Digi­tal Rea­di­ness Index, a stu­dy by Cis­co and Gart­ner, publis­hed in spring, ranks Ger­ma­ny 6th out of 118 coun­tries in the world in terms of digi­tal matu­ri­ty. It is signi­fi­cant that in Ger­ma­ny we feel that we are more likely to be in the back third. It may be typi­cal Ger­man to judge things worse than they actual­ly are. Becau­se we see a lot of inno­va­ti­ve con­cepts and tech­no­lo­gies in the indus­tri­al envi­ron­ment, which are qui­te pro­mi­sing. Often the big­gest hurd­le exists in the minds of peop­le who need to rethink. For many, the very idea of not being able to go to the super­mar­ket and touch fruit and vege­ta­bles befo­re buy­ing them is still uni­ma­gin­ab­le. Some­ti­mes it is also legis­la­ti­on that hin­ders. The GDPR, for examp­le, is inten­ded to pro­tect the con­su­mer and thus makes sen­se. But in inter­na­tio­nal com­pa­ri­son, it puts us in a more dif­fi­cult star­ting posi­ti­on, becau­se com­pa­nies the­re are not sub­ject to such strict regu­la­ti­ons. It's very extre­me to see in Asia or the US, whe­re Ali­b­a­ba, Goog­le, Ama­zon, Face­book and Co. set stan­dards world­wi­de.
---
About Roland Fesen­mayr

Roland Fesen­mayr is as fami­li­ar with the world of tra­de and sales as the oppor­tu­nities and chal­len­ges of digi­ta­liz­a­ti­on. For more than 15 years, the e‑commerce expert has been fol­lowing the digi­tal trans­for­ma­ti­on and pas­sio­na­te­ly shaping it as a pioneer – in a varie­ty of publi­ca­ti­ons and through a com­pa­ny: OXID eSa­les AG, which the All­gäu­er now leads as CEO and co-foun­ded in 2003. In 2019, the Frei­burg-based com­pa­ny will be one of the most important pro­vi­ders of omnich­an­nel e‑commerce solu­ti­ons and ser­vices in Ger­ma­ny.
About OXID eSa­les
OXID eSa­les AG is one of the lea­ding pro­vi­ders of e‑commerce solu­ti­ons and ser­vices. On the basis of the OXID plat­form, scala­b­le, modu­lar and high-qua­li­ty web shops can be set up and ope­ra­ted effi­ci­ent­ly in all indus­tries, for B2B as well as B2C. In the B2C busi­ness, com­pa­nies such as Bit­bur­ger, Tri­gema, AIDA and SCHIESSER rely on OXID. The com­pre­hen­si­ve solu­ti­on for B2B shop ope­ra­tors is used by Mer­ce­des-Benz Used Parts Cen­ter, Carl Zeiss and Mur­r­elek­tro­nik, among others. The modu­lar stan­dard soft­ware is imple­men­ted by more than 150 solu­ti­on part­ners as desi­red, a con­stant­ly gro­wing open source com­mu­ni­ty always ensu­res new and mar­ket-ori­en­ted impul­ses with which the soft­ware ful­ly meets the requi­re­ments. Web­shop, Mobi­le and Point of Sale (POS) cover the full mul­tich­an­nel spec­trum.